About
About us
& our home
When we stood in front of that imposing façade of Le Prieuré in April 2001, we were instantly sold.
It was love at first sight, although we could also see, that time had left its traces and the ensemble needed a lot of work. We eventually managed to turn it into a place where our guests can enjoy the peace, space and beauty that Le Prieuré has to offer.
We love the space, tranquility and life in France.Together with our two dogs Yara and Bliss, our cats Siem and Soofie and our elderly horse Tim, we enjoy it all every day.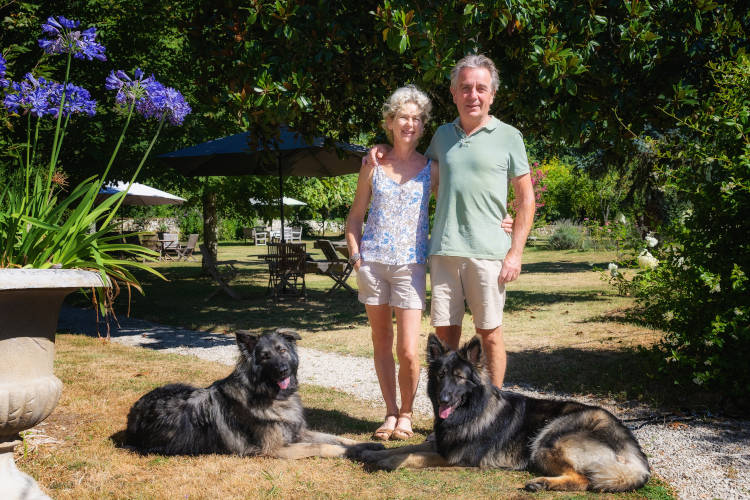 Accommodations &  your stay
Experience the calm of our little paradise
The three fully equipped holiday cottages are situated amid the flower beds in the garden. La Ferme is the oldest building in Le Prieuré, this self-catering cottage offers direct access to the Chapel and a luxurious master bedroom. L'Atelier has a private terrace and view of the courtyard. Le Pavillon is a cosy holiday cottage with a fully-equipped kitchen and terrace that boasts the shade of two fig trees.
The main building offers four spacious and unique holiday guest rooms. Each room at Le Prieuré's bed and breakfast has a distinctive character. They offer one holiday room with a private bath and large private terrace and three guest rooms with a private bath.
For dining out there are a score of diverse options in the area of Dordogne, especially in Souillac and the surroundings towns of Sarlat, Domme, Beynac and the Monastery town of Rocamadour.